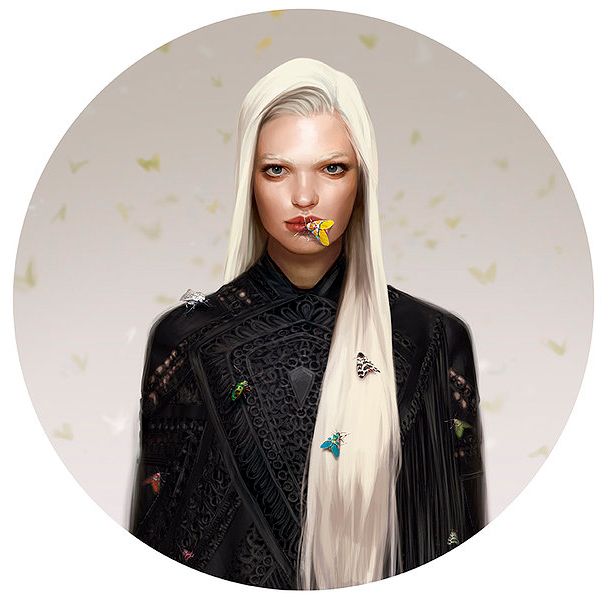 Givenchy Haute Couture AW13 for VSPAIN. 2012
Kennt ihr diesen Augenblick, wenn ihr eine Website findet und in diesem Moment das Gefühl habt ihr seid auf Gold gestoßen? Hin und wieder habe ich solche Momente. Sie sind rar, aber man erinnert sich eine Weile daran. So ist es mir auch bei Ignasi Monreal gegangen. Seine surrealen Traumbilder, die detailgetreue Modezeichnungen wiedergeben, sind einzigartig – anders kann man es nicht beschreiben. Models wie Daphne Groeneveld und andere bekannte Gesichter, die wichtigsten Kollektionen der letzten Saisonen wird hier mit einem Haufen Fantasie in beinahem Fotorealismus gemixt. In der Elle, V, Harper's Bazar und Vogue Spain wurde unter anderem der 22jährige heuer publiziert, der einen MA in Fashion Creative Direction am Instituto Europeo di Design in Madrid gemacht hat.
2013 könnte sein Jahr werden! Obwohl es bei Ignasi gerade ziemlich hektisch zugehen dürfte, anscheinend häufen sich Arbeit und Aufträge, hat er sich Zeit genommen meine Fragen zu beantworten.
Your illustrations often picture looks by Alexander McQueen. Is he your favourite designer? What is so exciting about his work for you?
Alexander is one of my favorite designers, but I also admire others such as Cristobal Balenciaga, Riccardo Tisci or Rick Owens for example. I've done many illustrations about McQueen's work because my Final Year Dissertation was about his visual universe and aesthetic, he was a genius, and he created those fantasy worlds and atmospheres that are so inspirational.

Team McQueen – Character design for Final Year Project (IED). Lee A. McQueen, Sarah Burton, Philip Treacy and Isabella Blow. 2012
You've already worked for Vogue, Harpers Bazaar, V Magazine… That's quite impressive. What are your new goals?
Next step is going international, most of my works have been featured in spanish magazines (although some of them are on sale worldwide such as ODDA or EY! Magateen), so it would be quite satisfying to see my illustrations published on foreign magazines.
Fashion illustrations are having a huge comeback at the moment. How did you discovered your passion for it?
I've been drawing since I was a kid, when I was a teenager all a drew was comic, and then moved to fashion illustration where I am now. It's all about the passion of creating characters, either fashionistas or superheroes.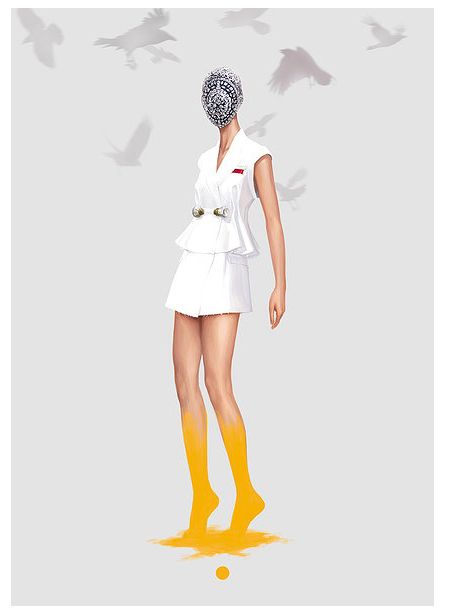 Margiela for VSPAIN. Maison Martin Margiela Haute Couture AW13 for VSPAIN. 2012
Except people from the fashion industry – who would you like to work with?
Some global idol like Madonna I guess, or maybe some of my lifetime admired illustrators like Adam Hughes.
Your illustrations are very detailled. How are you doing your researches? Are you going online and watching thousands of pictures?
Exactly! I spend more time surfing the internet looking for references than painting the illustration!
All pictures with kind permission by Ignasi Monreal